Free With Your Library Card
Get digital media from home! We have eBooks, audiobooks, magazines, movies, and more for all ages and interests.
Download the Libby app, then log in with your library card and PIN to borrow thousands of eBooks and eAudiobooks, and magazines from our OverDrive collection. Check out up to 10 items at a time. You can also use your Minuteman Library Network card to borrow from partner libraries across Massachusetts, including the CW MARS, NOBLE, and MVLC networks.
hoopla is like free Netflix, PLUS music and audiobooks! You can stream (or download to the hoopla app) 5 titles per month. Instantly borrow any title — no waiting, no holds. Sign up with your email address and library card, then search, borrow, stream, and enjoy!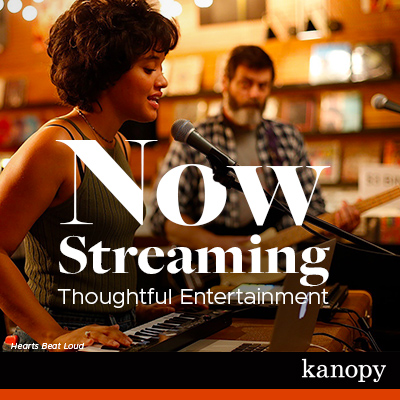 To watch some of the world's best films (over 30,000 of them!), try Kanopy. With film festival favorites, award-winning documentaries, and countless films from the Criterion Collection, Great Courses, PBS, Women Make Movies, Samuel Goldwyn, and more. Also available is Kanopy Kids with films and TV series like Sesame Street and Arthur, perfect for preschool and up! Stream up to 5 titles per month.
Special notice: Until April 12, Kanopy is offering a selection of films that won't deduct from your monthly play credits — enjoy them here! — as well as free, unlimited access to Kanopy Kids!
RB Digital is a digital newsstand with over 40 popular magazines. There's something for everyone: The New Yorker, OK! Magazine, Vogue, National Geographic, House Beautiful, Architectural Digest, and more! Create an account with your library card and email address, then browse and check out to read magazines instantly.
Still curious? Discover more online resources or try our Children's e-resources.
Need a library card? Register online for a temporary library card to use state-provided databases and the OverDrive digital collection. Massachusetts residents can also sign up for a Boston Public Library eCard for access to more online resources!