Letter from the Library Director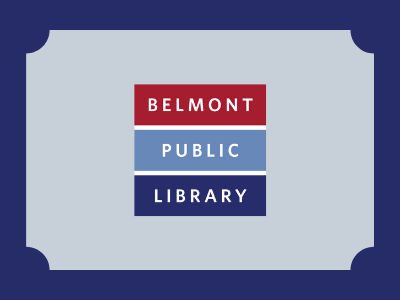 June 2, 2020
Dear Belmont Library Patrons, 
My name is Peter Struzziero, and I am the Director of your Public Library here in Belmont. I want to take this opportunity to do something I've never done before: write a letter to all Belmont Library cardholders. To start, thank you so much for all the kindness, support, patience, and understanding during this new era of uncertainty.
Going forward, our Library newsletter will be our primary source of news about library offerings, our service model, and most importantly, updates about when the library will add back services. I spent some time trying to discern the best way to accomplish this, and ultimately decided to sign up all Library cardholders for our newsletter. I hope that these twice monthly updates on the future of our services will be a welcome addition to your email inbox, but you may choose to unsubscribe via the link at the bottom of each newsletter. You can always stay connected to library news via our social media or through the
newsletter archive
 on our website.
In the coming weeks and months, we will roll out a phased approach to returning the library services that you all love and depend on. Next steps will include: 
Scheduling staff to return to the library in small shifts, then larger groups
Continuing to offer virtual programming for all ages
Beginning a program called Parking Lot Pickup (see below)
Later this year, welcoming patrons back into the building for materials pickup, then quiet study, reading, computer use, and other services
We are hopeful that we will be able to begin the "Parking Lot Pickup" service on Monday, June 15th. We plan to start small, and build over the first few weeks, to give ourselves the needed space to refine the process as we go. Later this week, I will send out an email to anyone who has items currently ready for pickup. These items are the items that were on the hold shelf on March 12th, when we closed the Library. Any requests that you've made since March 12th will be part of the Parking Lot Pickup service that will begin on June 15th. 
Thanks so much again to you all. I believe in public service, and it has been strange to not provide these services the way that we usually do. I let my amazing staff guide and inspire me, but something that you just can't substitute is getting to see you all. We can't wait.
Your Library Director,
Peter J. Struzziero