Letter from the Library Director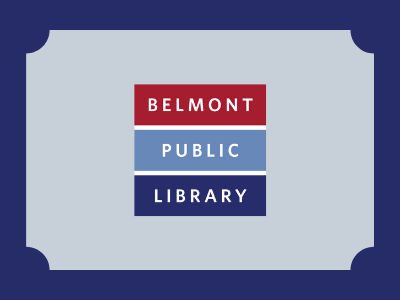 March 18, 2020
Dear Belmont Library Patrons,
We wanted to reach out and share some more updates about our services to you, and how things will be working for the near future. The Library will be closed to the public until further notice, but library staff are hard at work converting as many of our regular services online for digital access as possible.
We also want to make sure you know about all the great things we have to offer to you while the Library is closed to the public.
But first, some business. We are going to:
Extend all due dates – Please keep and enjoy your library materials for now. When it's time to bring them back we'll let you know, and there will be no fines on anything.
Freeze all holds – Anything waiting for you at the library will be here when we reopen.
Suspend delivery — The Massachusetts Library System suspended the delivery of materials, so anything you're waiting for from other libraries will still come, but not until the libraries open back up.
We would like to remind you about your free ticket to a never-ending string of resources right from home: your library card.
In the coming days, we'll be creating some new interactive content for you all to enjoy. We are working together with many of our regular performers to share some digital experiences through our website and social media pages. We hope to see live programs streaming, and also have saved videos available, so that you can join in on some live face-to-face fun, or access recorded activities later around the schedule that works best for you.
Immediately, we wanted to say thank you to all of you for staying patient with us. While we can't let you in to the Library to access our materials, we wanted to still to bring the materials to you.
Starting on Friday, March 20, we will be leaving care packages of donated materials outside of the Library in paper bags. These care packages will be themed bags of free books and other materials, all from donations to the Library.
In the coming days — when it's not raining, and while supplies last — we will leave these care packages on the front steps, on the library walkway, and outside the Children's Room. They will be closed bags. Please come, take a bag to keep forever, and open it at home. Bags were put together by library staff (wearing gloves).
These care packages are courtesy of the Belmont Public Library staff and made possible by the Friends of the Belmont Public Library. If you use social media at home (Facebook, Twitter, Instagram), please share a photo of yourself with your care package and tag our accounts and use #BelmontPublicLibrary.
Your Library Director,
Peter J. Struzziero