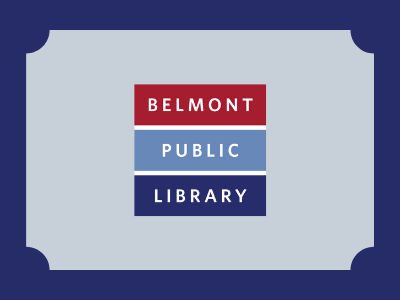 March 14, 2020
Dear Belmont Library Patrons,
Effective immediately, the Belmont Public Library will be closed to the public until further notice.

During this time please continue to visit the library website as we will be working to highlight what options are available through our digital resources. We will be offering services via phone calls as usual at our public desks, so please call us if we may be of service to you:

Main Phone Number: 617-489-2000
Circulation Desk: 617-993-2855
Reference Desk: 617-993-2870
Children's Room: 617-993-2880

We will be forgiving all library fines on any materials that are returned via our outside book drop during this time.

Please visit the Town of Belmont website to keep up on all updates from Town Administration and the Belmont Health Department.

Stay safe, Belmont Library Patrons.
Your Library Director,
Peter J. Struzziero