New Locations! Film Series on the Global Refugee Crisis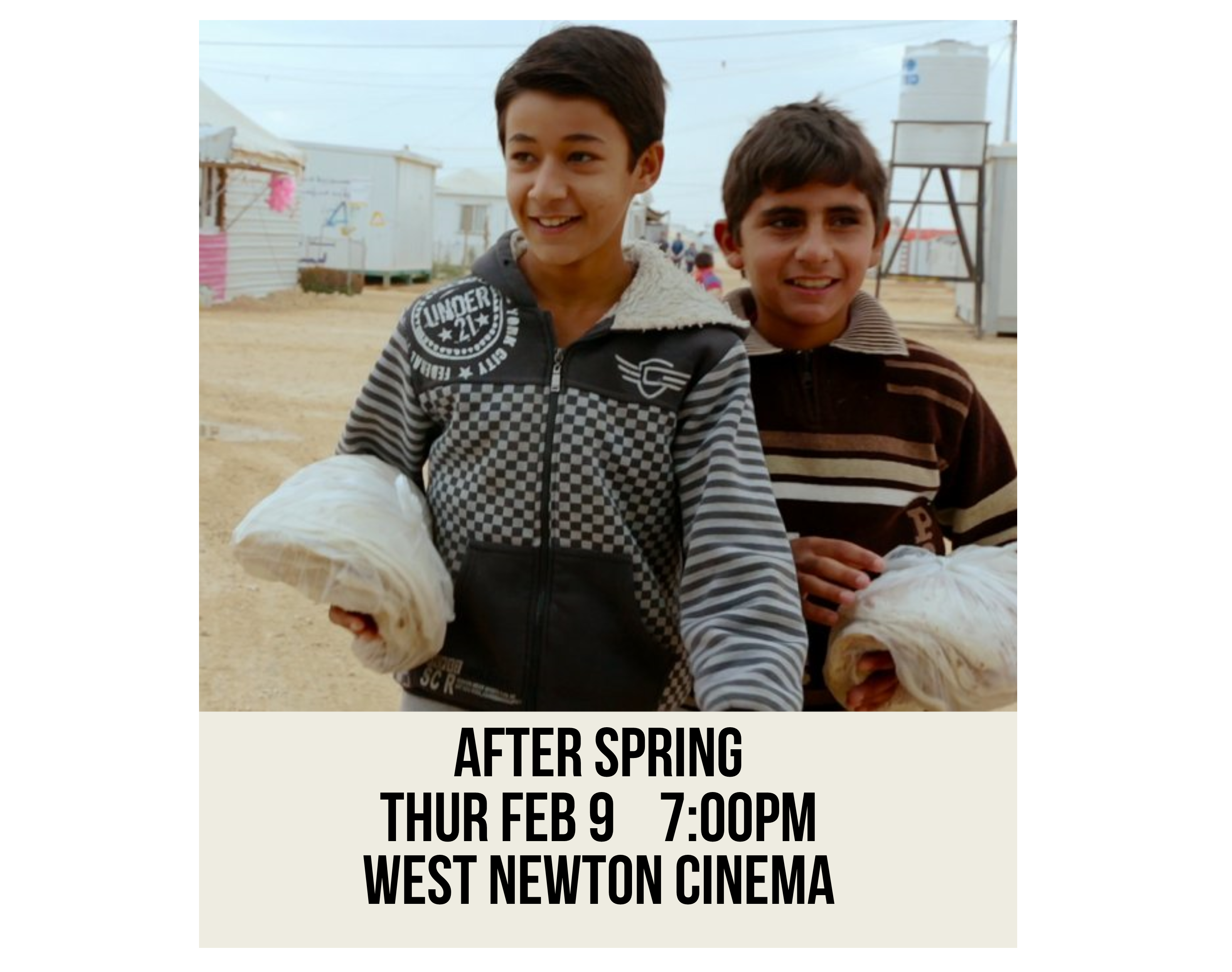 A Community Responds: Three Films on the Global Refugee Crisis
is the film series the Belmont Public Library, Belmont World Film, Beth El Temple Center, and the First Church of Belmont, are presenting, followed by discussions on three Thursday nights in February:
February 2 and 9 at the West Newton Cinema (1296 Washington Street, West Newton, MA)

and February 16 at the Belmont Public Library (336 Concord Avenue). All screenings begin at 7 PM
.
The series, "A Community Responds: Three Films on the Global Refugee Crisis," presents the following films:
February 2 Sonita.  Winner of the Grand Jury Prize and the Audience Award at the 2016 Sundance  Film Festival, Sonita tells the story of an Afghan teenager living in a refugee camp in Iran, who dreams of becoming a rapper despite overwhelming odds. Women are prohibited from singing in public in Iran, and her family believes she is worth $9,000 as a bride. Speaker: Nano Raies, a second year voice student at the Berklee College of Music and originally from Homs, Syria.
February 9 After Spring.  Former Daily Show host Jon Stewart executive produced After Spring, directed by Ellen Martinez, which follows two Syrian refugee families living in the Zaatari refugee camp in Jordan, the largest refugee camp for Syrians, waiting to find out where and when, if ever, they can find a permanent home. Speaker: Omar Salem, chairman of the board of the Karam  Foundation.
February 16 All of Me. First-time Mexican filmmaker Arturo Gonzalez Villaseñor captures the voices of the women of the town of La Patrona. Despite their limited means, they stand at the railroad tracks every day, tossing water bottles and food they have prepared to the immigrants riding the rails through Mexico in hopes of a better life. Speakers: representatives from the International Institute of New England (IINE) and Refugee and Immigrant Assistance Center (RIAC).
Tickets for screenings  February 2 and 9 at the Studio Cinema are $11 general admission and $9 students and seniors and can be purchased in advance at www.ticketor.com/belmontworldfilm or at the door beginning at 6:30 PM. Proceeds IINE and RIAC, two nonprofits that provide information and support for Massachusetts refugees and immigrants and their communities.
Admission to the February 16th screening at the Belmont Public Library is free, thanks to support from the Friends of the Library.
Other community partners supporting the film series include Belmont Against Racism, Belmont Religious Council, and the Mossesian Center for the Arts. For more information about the event call Belmont World Film at 617-484-3980 or the Library reference desk, 617-993-2870.